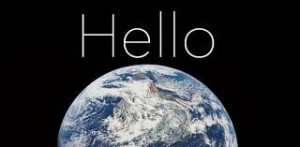 Victoria and I are preparing to travel to Seattle within the next week or two as many of you are aware. Victoria quit her job and I have setup my business so I can take care of it on the road.
I have been on some pretty exciting trips in my life, many of them with Victoria, but this is stepping it up a notch. On many of our travels Victoria kept a written travelogue and I always told her she need to make it a blog. So, now I'm building one for both of us. Victoria will probably post more about the actual travels and her assignments while I'll post about more technical things related to the truck, RV, fifth wheel and the blog itself. At the bottom of each post it'll show who wrote it, as if you couldn't tell, lol.
I haven't built anything other than canned websites in probably ten or fifteen years so the site will probably come together slowly. I'll be fleshing out the articles about us, the truck, and the camper over the next few weeks. Comment if you have any suggestions. I'm hoping between the two of us we'll post at least twice a week. I'm sure it'll vary wildly depending on what we're doing and where we are at.
I am also planning on having pages dedicated to the planning of each section of our journey. Please comment away on what we should or shouldn't see. These pages will be updated as our plans come together more and more.
We're excited about the trip and excited about this blog. I hope you all enjoy.