We love traveling, whether it's city parks fifteen minutes away or countries on the other side of the planet . Now our life will revolve around traveling about North America as we move aboard our 35ft fifth wheel full-time. A life's dream is being achieved.
Tim is a real-estate agent and investor, managing his business remotely.  Victoria is a traveling nurse, working approximately two months on and two months off.  We boondock as much as possible when traveling.  Check out the about the RV page for details in how we have set it up for boondocking.
Go Simple, Go Now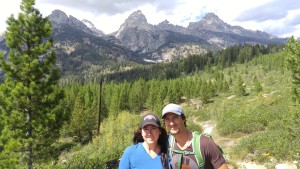 If you'd like to get in touch with us for any reason, please just comment on this page and we'll get right back to you.