So Victoria officially has finished another assignment and you all know what that means, it's time to hit the road again. We originally had planned to outfit my Montero as an "expedition vehicle"  with a roof top tent and refrigerator and all that and then drive it across the US and then all the way down Baja again. Only this time we were going to leave it there and fly back to the fifth wheel and then after her next assignment we'd fly down, pick it up, and head into mainland Mexico via the ferry and continue south. Then we'd rinse and repeat down through Central America and then maybe put it on a boat and tour South America too. Unfortunately these grandiose plans were interrupted when shortly after we decided all this Hurricane Matthew hit the east coast and dropped a tree on my Montero I had been storing at my parents home in Savannah, Ga.
We briefly considered buying another truck and a cheap camper as a replacement but ultimately decided we didn't feel like dealing with all that(Maybe next time?). So instead we just looked to Kayak.com to see where we could fly cheaply. We'd been to Asia recently so Victoria scrapped Indonesia, we considered Spain and Greece but it's winter there too (and we're tired of the cold already), and then we saw Ecuador. It's the same time zone as the east coast so that's convenient, they speak spanish and so do I now, it's on the equator so it's always warm(Ecuador means equator in spanish), it seemed perfect .
Most people I've told don't seem to know where Ecuador even is. It is a small country in South America on the Pacific coast in between Colombia and Peru. For a small country it has a huge variety in landscapes from the colonial towns of Quito(the second highest capital in the world) and Cuenca, to the Andes mountains, the Amazon rainforest, the Pacific coast, cloud forests, and the world famous Galapagos Islands(we won't be visiting them as it would cost as much as the rest of the trip combined!).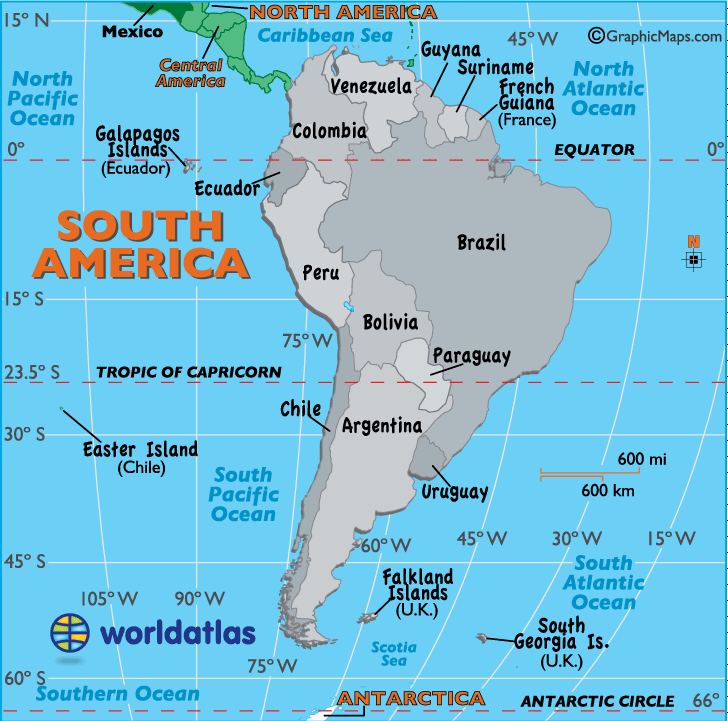 We'll be traveling for a little over five weeks and that should give us enough time to view a good part of the country. We'll be backpacking as usual and getting around mostly by bus. As usual we've made zero reservations other than we'll be flying into Quito on the 6th of January and back out on the 14th of February. We will be making a reservations at some point for our first night in Quito but other than that we'll be winging it. We have a general plan to hit spend a few nights in Quito, head down into the Amazon, travel down the spine of the Andes, cut over to the coast and work our way back up, and then back to Quito and home. Something like below.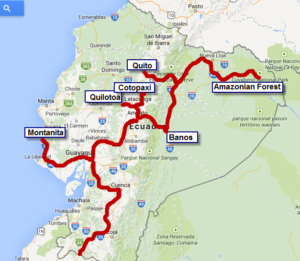 First we're headed home for the holidays for two weeks. I had to get something up as we were interviewed by a friend of mine for a podcast called "Breaking The Chains"(I'll post a link when it goes live) about people who live a bit outside the norms(us?) and I didn't want any new visitors to think we're too morbid with the first post being about the tragedy of Pol Pot's rule in Cambodia. Stay tuned, I might even get around to posting about Koh Rong, the last place we went in Cambodia and an absolutely stunning island.